Knee Platform
Knee Platform pad has built in channels for increased airflow to promote cooling. Knee Platform pad is thicker with an upgraded high resiliency foam for greater comfort and durability.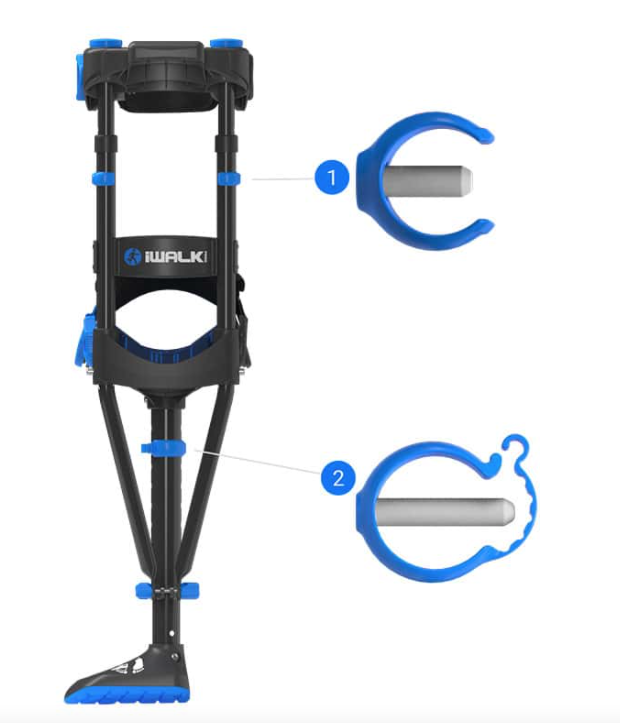 Height Adjustment
Height adjustments for upper crutch are now on both sides vs only the right side for 2.0. This increases stability and reduces noise. and lower crutch feature external adjustment clips – no more lost springs inside tubes.
Height adjustment for lower crutch is now external. No more stiff springs like in 2.0.